Car Driving Lessons Automatic/Manual
Alexandra School of Motoring provides driving tuition in cars. Our courses are tailored to suit the needs of each individual learner driver. Our years of experience and ADI Instructors provide expert tuition so that you the learner can achieve the highest standard of safe and competent driving that will give you driving success for life.
Our courses are structured to your individual requirements:-
We will assess you on your first lesson and draw up a lesson plan which will set out goals for you to achieve. Our courses will also prepare you for the  EDT syllabus and RSA driving test.
Lessons carried out by:
ADI Instructors Male / Female
Automatic/Manual
In Modern dual controlled cars
One to one tuition and Full hour / 1.5 or 2 hours – You choose
Free collection
Sponsor welcome
Lessons Types:
EDT Lessons
Pre Test
Motorway
Parking
Driving Lessons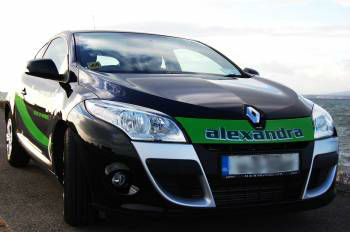 To get the most out of your lessons, come prepared:
Remember your learner permit
Revise the Rules of the Road
You'll need to be aware and alert during your lesson.
Wear sensible shoes –  choose a narrow pair with a thin sole, this will give you the necessary feel for the pedals
Don't worry about nerves, It's perfectly natural to be nervous when learning to drive. But our experienced ADI Instructors will put you at ease and you will learn to drive at the right pace for you.
Call us today on 01 836 3344 to book a lesson!
Office Hours:
Sunday Closed
Monday:        8:30AM–5:30PM
Tuesday:        8:30AM–5:30PM
Wednesday:  8:30AM–5:30PM
Thursday:      8:30AM–5:30PM
Friday:           8:30AM–5:30PM
Saturday:      8:30AM–1:30PM