Driver Theory Test
Before applying for a Learner Permit, candidates must complete and pass a Driver Theory Test of their general road safety knowledge and motoring legislation.
The Driver Theory Test  covers:
The rules of the road
Risk perception
Eco-driving
Hazard awareness
Good driving behaviour.
The test is offered in  Irish  English and Polish and consists of 40 multiple choice questions. 35 must be answered correctly to PASS. Candidates with special requirements can be accommodated.
On arrival at the test centre, the following Identification Documents are required. Please note that only valid and original documents will be accepted:
Your Full B Driving licence
Pay slip / Social welfare card – stating your PPSN
If you are late for your appointment, you will not be allowed to sit your test and you will lose your fee.
On passing your theory test, your certificate must be produced at your local Motor Tax Office along with your learner permit application to receive your licence.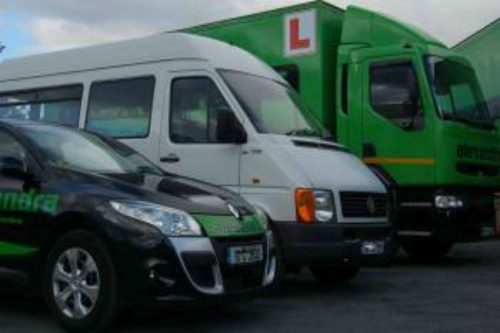 How to apply for your Drive Theory Test
You can easily apply for the theory test by phone, post or online.
1. On-Line
Book Online at dtts.ie
2. Telephone
Lo- Call 1890 606 106. Representatives are available Monday to Friday 8:00am to 6:00pm and will book your test and immediately confirm your appointment.
3. By Postal Applications
You can download a Postal application here and are available at Driver Theory Test Centres and Motor Taxation Offices and sent to Driver Theory Test, PO Box 788, Togher, Cork (Please do not send your application form to the Driver Theory Test Centre).
Once your application has been received, you will be notified with the date, location and time of your test in advance. If you need to reschedule your theory test, contact the call centre listed above.
Call us today on 01 836 3344 to book a lesson!
Office Hours:
Sunday Closed
Monday:        8:30AM–5:30PM
Tuesday:        8:30AM–5:30PM
Wednesday:  8:30AM–5:30PM
Thursday:      8:30AM–5:30PM
Friday:           8:30AM–5:30PM
Saturday:      8:30AM–5:30PM