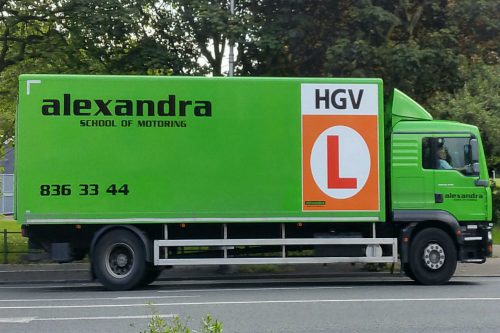 Learn To Drive : HGV
Alexandra School of Motoring introduced HGV driver training into Ireland in 1972. Since then we have successfully trained thousands of drivers for the transport Industry.
Our experience in this category is unmatched. Over the years we have been contractors to all State and semi-state bodies including FAS, Dublin City Council, ESB, An Post to name but a few. If you are considering a career in the transport industry look no further.
How can we help you today?
Call us today on 01 836 3344 to book a lesson!
Office Hours:
Sunday Closed
Monday:        8:30AM–5:30PM
Tuesday:        8:30AM–5:30PM
Wednesday:  8:30AM–5:30PM
Thursday:      8:30AM–5:30PM
Friday:           8:30AM–5:30PM
Saturday:      8:30AM–5:30PM